Objavljeno: Ponedjeljak, 02 Svi 2022
Najavljujemo dva webinara u organizaciji Elseviera. Webinari će biti održani na engleskom, a sudjelovanje je besplatno uz prethodnu prijavu.
25. 05. 2022, 9:00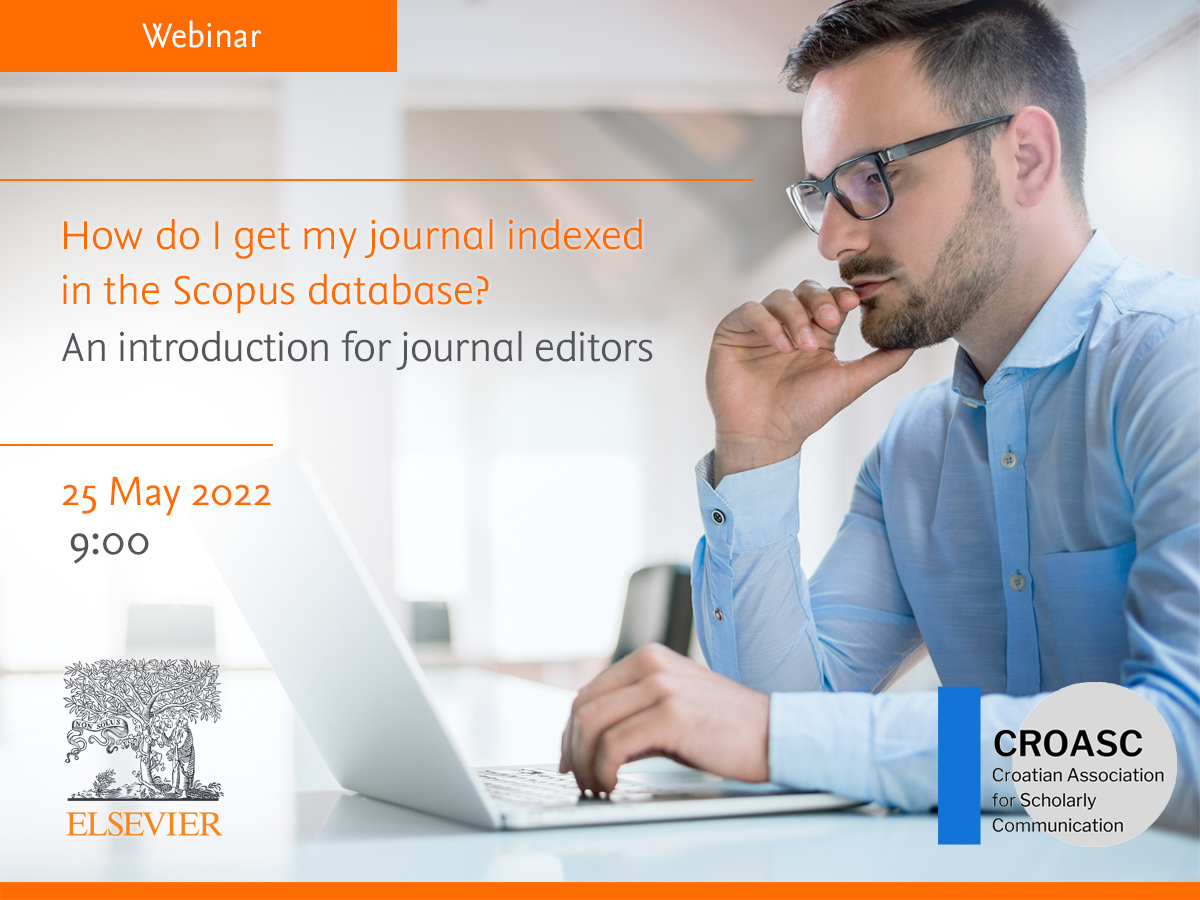 How do I get my journal indexed in the Scopus database? An introduction for journal editors
Join our session to find out more about the process and criteria for selecting journals in the Scopus database and increase the success of your journal. Make sure your title is ready for journal evaluation - learn about the steps you can take before submitting your journal.
During the training we will also present useful resources for journal editors and share examples of best practices.
Presentation: How do I get my journal indexed in Scopus database
Presentation: Scopus tips for journals
 
05. 07. 2022, 9:00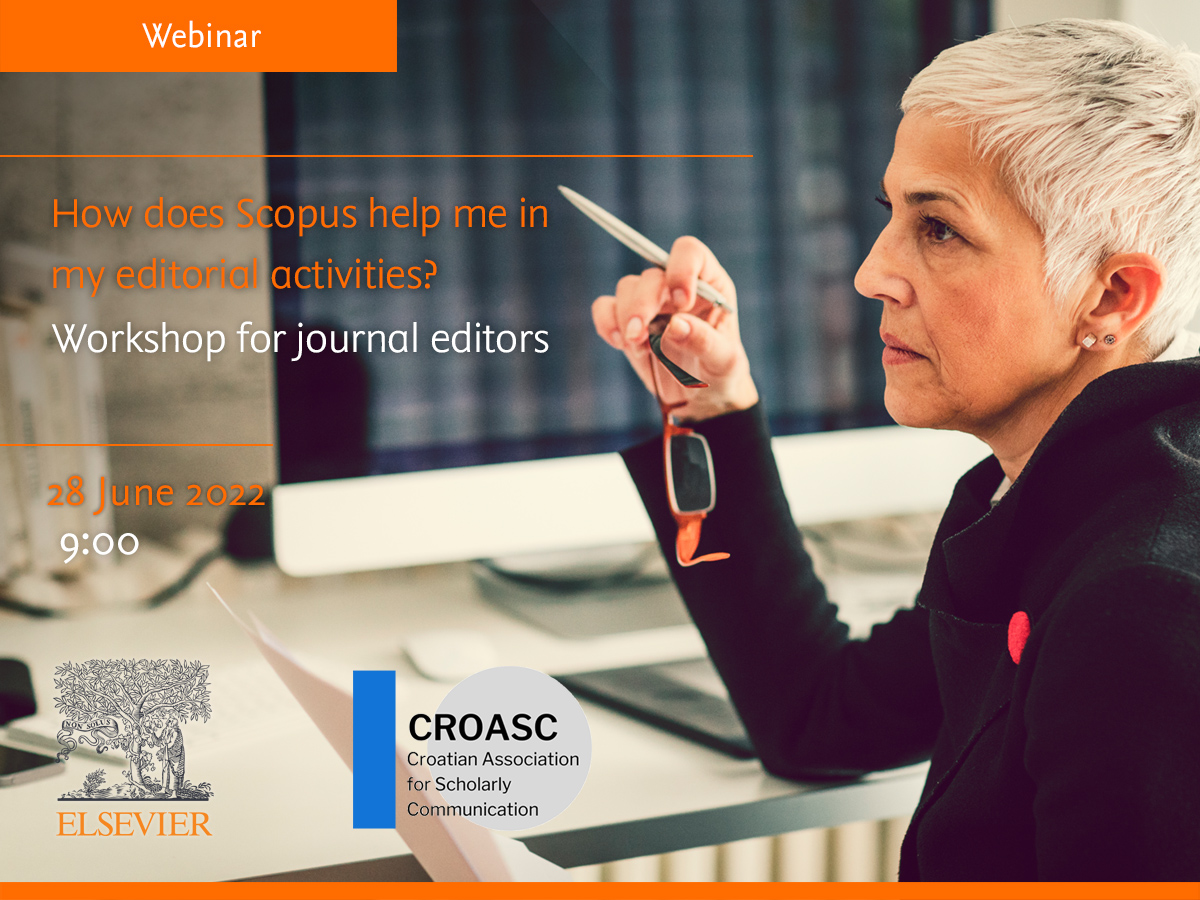 How does Scopus help me in my editorial activities? Workshop for journal editors
Scopus is the largest abstract and citation database containing information on peer-reviewed literature, and as such it serves as an invaluable source of information for editors. Whether it is articles or author screening, selection of reviewers or even expansion of the editorial board, data in Scopus prove to support evidence-based decisions made by the editors in their daily work. Join this training and learn more.
The training includes several on-line workflow examples.
Presentation: How does Scopus help me in my editorial activities